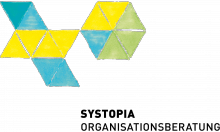 SYSTOPIA and CiviCRM
We offer full service CiviCRM implementations, including consulting, data migration, customizations and advanced configurations, workshops and trainings, ongoing support and hosting. We have succesfully implemented a number of CiviCRM projects for a variety of German and European organisations.
We are the developers and maintainers of CiviBanking, CiviSEPA and Donationreceipts - three major extensions that enhance the capabilities of CiviCRM and adapt it to the needs of European organisations.
SYSTOPIA supports Nonprofit-Organisations to do good things better
We are a nonprofit consultancy based in Bonn, Germany. Our areas of expertise are nonprofit CRM, organisational development, IT consulting and knowledge management. The main focus of our work is the implementation of the open source software CiviCRM.
SYSTOPIA was founded in 2011 and has since grown to a team of five IT experts and organisational development consultants/project managers.
Contact Us
+49 228 96104990
Why we're sponsoring :
True development evolves with the people who drive it! That's why we are happy to contribute to this year's CiviCon, thus helping to provide a forum for the European community to share their ideas, approaches and experiences with CiviCRM.
Nonprofit organisations play a decisive role in shaping the society that we live in. We believe that, as the only open source CRM software specifically designed for nonprofits, CiviCRM can make a huge difference: Not only does CiviCRM enable organisations to efficiently interact with their constituents and perform administrative tasks; it also encourages them to take responsibilty for their own development and thus contributes to achieving their objectives.